Meet Dr. Tracey Smith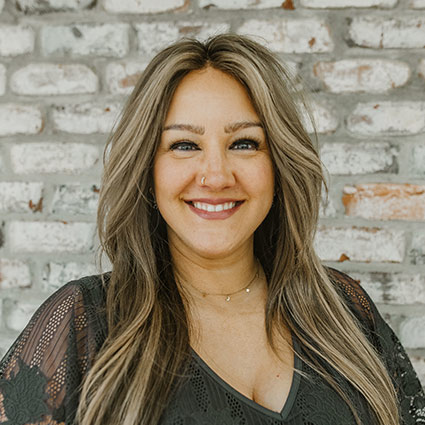 Born in Kansas, Dr. Tracey moved to North Carolina when she was 11. While in college, she met her husband Jordan. After earning her bachelor's from the University of North Carolina at Chapel Hill, Dr. Tracey moved back to Kansas after getting married. There, she worked as a CA. "I thought it was just a temporary job, but I ended up falling in love with chiropractic."
Dr. Tracey also witnessed the passion the chiropractor she worked for had about chiropractic. "While watching him take care of his patients, I saw how he not only helped with their physical complaints, but also had an emotionally healing impact on their lives." For her, seeing that transformation of patients made her strongly believe in what chiropractic has to offer.
As she learned more about the natural healing power of the body and the positive impact chiropractic can have on that, Dr. Tracey knew she had to become a chiropractor!
EXPLORE OUR SERVICES »

Education and Certifications
In 2009, Dr. Tracey earned her Doctor of Chiropractic from Cleveland Chiropractic College in Kansas City. She and her husband then decided to move back to High Point to be closer to her family. Dr. Tracey is also certified in the Webster Technique and is also certified in pediatric and pregnancy chiropractic from the International Chiropractic Pediatric Association (ICPA).
Providing Care You Can Trust
Kind and compassionate, Dr. Tracey is also honest and trustworthy. Patients at High Point Chiropractic can tell she loves what she does, and she genuinely cares about her patients and their health. Through her years in practice, Dr. Tracey has grown to love chiropractic even deeper and finds fulfillment in helping her patients optimize their health.
Outside the Practice
When she's not at the practice, Dr. Tracey enjoys spending time with her husband and their three school-aged children. This busy mom and chiropractor homeschools her kids, so they're often doing schoolwork or going on field trips. Dr. Tracey and her family also spend a lot of time at church. Reading and caring for her plants are her other favorite things to do.
Book an Appointment
Contact us today to schedule an appointment with Dr. Tracey!

Dr. Tracey Smith | (336) 882-2434