Meet Dr. Megan Hendel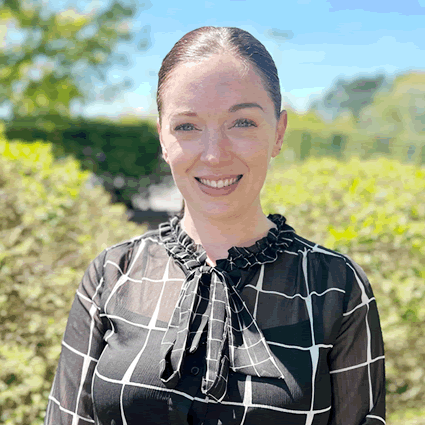 Originally from Rochester, New York, Dr. Megan worked as a Certified Athletic Trainer before becoming a chiropractor. She initially chose that field, as she had worked with an athletic trainer to rehab an injury she sustained while playing sports.
Her experience includes working with the University of Buffalo women's basketball team and football team. She also worked with the Buffalo Bills for a season. As the team had chiropractors come in and treat their athletes, Dr. Megan got to see how chiropractic helped them return to full function with no medications, surgeries, or injections. That experience spoke to her, and she decided to become a chiropractor.
EXPLORE OUR SERVICES »

Education & Training
Dr. Megan has a Bachelor's in Healthcare Studies and a Master's in Athletic Training from Daemen College in Buffalo. She then earned her Doctor of Chiropractic from D'Youville College. With a passion for learning, she also earned an MBA while in chiropractic school.
Making the Move to North Carolina
While she loves her home state of New York, Dr. Megan was ready to get out of the frigid winters. "My then boyfriend (now husband) decided we wanted to come down here to North Carolina, because it's beautiful and the weather's better. We just took the leap and moved, and we've been here since about 2017."
A Passion for Keeping Others Well
Dr. Megan particularly loves being able to help people without relying on the Western philosophy of prescription drugs, surgeries, and injections for the first choice of care. She finds it rewarding to be a resource for patients in a more holistic way, focusing on chiropractic treatment, of course, as well as using food as medicine. She is delighted to be part of the growing High Point Chiropractic team and loves that Dr. Dan and Dr. Victoria have an excellent reputation in the community.
It's astonishing what they have done to treat the community and also educate people about wellness."
In Her Spare Time
When she's not working, Dr. Megan enjoys spending time with her husband and their young son. They love to travel and be outdoors. As a self-described foodie, she enjoys trying different restaurants around North Carolina.

Dr. Megan Hendel | (336) 882-2434