Dr. Victoria Fonke, DC
Once upon a time there was a very nice family in our town.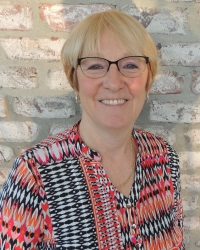 Dad was a middle school language arts teacher and mom was a registered respiratory therapist. They had three sons and a Golden Retriever. Their lives were busy between work and raising the boys but mom and dad were devoted parents who wanted nothing more than to see their children healthy and happy.
But, what they discovered was that no matter how much they cared or tried, these goals were difficult to attain and maintain. Their oldest son was on Ritalin because his teacher said he wouldn't do well in school without it. Their youngest had chronic ear infections and had been hospitalized because all of the antibiotics he'd been given had caused the normal healthy bacteria in the intestine to die and he contracted C. difficile. Their middle son, well, that was the toughest of all. No doctor could quite figure out what was wrong but he wasn't speaking or learning and that made everyone in the family very sad and frustrated.
When mom and dad looked around and talked to their friends and found they weren't all that different from other families. Lots of families had health problems and were taking drugs, too, but were not really getting healthier.
Finding Chiropractic
One day a chiropractor came to their town and started talking about health and where it came from. He said that health was optimal physical, mental, and social well-being and not merely the absence of disease.
He went on to say that we were all self healing organisms created perfectly by God with the innate wisdom to heal and regulate ourselves.
He stressed that this innate wisdom travels through our bodies by way of the nervous system. He told us how our brain and spinal cord convey all of the vital messages and energy to every part of us. He taught us the meaning of a subluxation.
How It Works
A subluxation is an interference of the messages and energy between our brain and body that occurs at the level of the spine where our nerves exit the spinal cord. He shared the science that supports the negative effects a subluxation has on health and well-being. That's when the nice family decided to try chiropractic. And, oh, are they glad that they did!
How it Helps
After several adjustments, changes started happening for everyone. Dad's chronic sinus problem get better, mom started sleeping better. They decided to stop giving their oldest son Ritalin and, guess what, his grades didn't drop. Their youngest son stopped getting ear infections. Most amazing of all, their middle son started talking and learning. They were sold!
Becoming Chiropractors
Their friends were skeptical but could not deny the new found health expression in the nice family. Mom and dad were so excited about the benefits of chiropractic care for family wellness they made a BIG decision. They decided to become chiropractors, too, so that they could help others find and experience greater health and well-being.
This nice family went through four years of chiropractic education at Life University with their three sons in tow and are now chiropractors who have been in practice for 23 years. I know this family personally. That's why I can tell this story so vividly. The mom is me. The dad is my husband. The three sons, well, they are all grown up now AND they ALL became chiropractors!
A Family of Chiropractors
The oldest, Ben, practices in Cary, NC ( Fonke Chiropractic and Decompression Center). Our middle son, Joe, practices with his wife Kim in Kernersville ( Village Family Chiropractic), and our youngest, Jon, practices in Greensboro ( Greensboro Chiropractic). Our family is dedicated to helping even more nice families be healthy and happy!
We are striving to become the wellness leaders for our community. If what you are looking for is someone who is educated, experienced, passionate, and compassionate when it comes to helping you be as healthy as possible, please contact me. I'll listen and we'll go from there.
"Thanks for visiting our site. I look forward to meeting you in person and learning how we may be of service to you. Contact our office, or email me and let's arrange a time to explore your options."
---
Chiropractor in High Point | (336) 882-2434